How to Run Carbon Neutral Events
How to Run Carbon Neutral Events
The push for carbon neutral and net zero events is incredibly important within the events industry. At ACC Liverpool, we understand the need for sustainable infrastructure, which is why we've put together this guide of tips and tricks to running environmentally friendly events.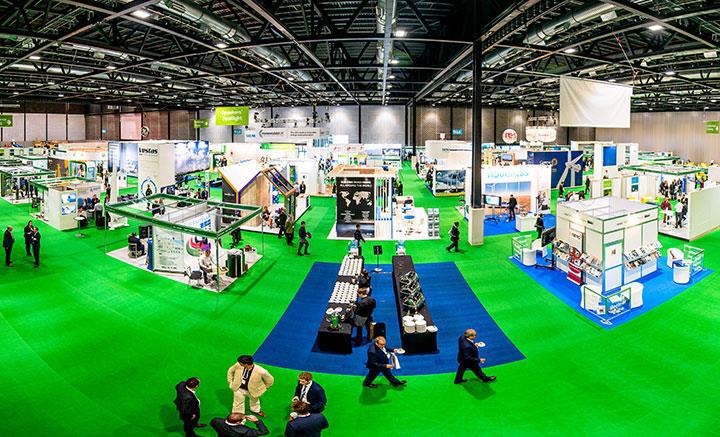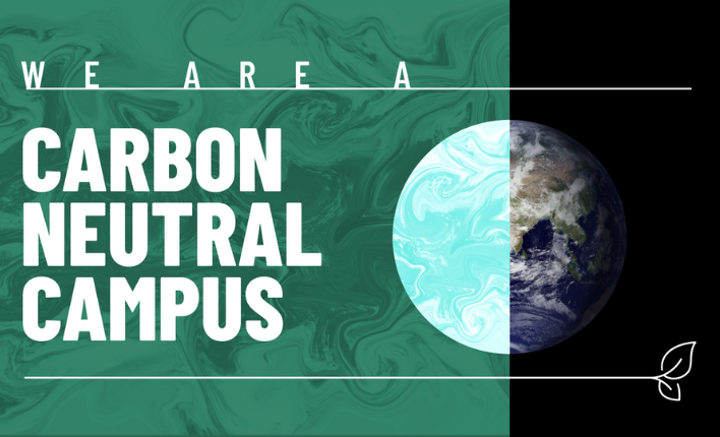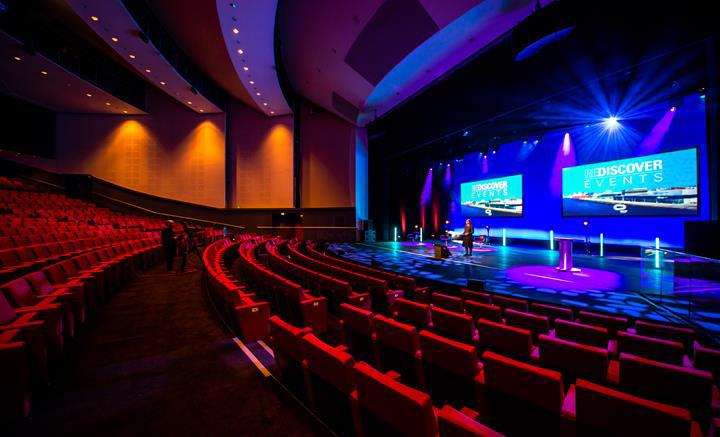 The events industry can be incredibly influential when it comes to sustainability practices, so it's important that we put our best foot forward and lead by example by running carbon neutral and net zero events.
In this guide, we've collected our top tips for running a successful environmentally friendly event, which are broken into four primary topics you should consider during the planning stages.
What does carbon neutral mean?
Carbon neutral, and carbon footprint reduction, are important aspects of environmentally friendly practices, but what does this actually mean?
Carbon neutral is the phrase used to describe when an event or organisation can balance out the emissions produced with carbon offsetting processes. They could use a process called 'carbon capture', where they aim to mitigate the effects of carbon on the atmosphere.
For example, planting trees and helping maintain and revitalise the oceans natural flora can remove carbon from the atmosphere over time. An event organiser could offset their carbon by working with these environmental conservation groups, or assist with waste and landfill management projects.
Alternatively, venues could become carbon neutral by committing to reducing and offsetting their carbon footprint. At ACC Liverpool for example, we're proud to announce that we've reached carbon neutral status, and are committed to our pledge of achieving net zero by 2030.
What is net zero?
According to Net Zero Carbon Events, net zero 'refers to a balance between man-made greenhouse gas (GHG) and their removal from the atmosphere.' 
Note - greenhouse gases trap heat within the atmosphere, contributing to global warming. These are often byproducts of industrial processes, and include but are not limited to carbon dioxide, methane, nitrous oxide and chlorofluorocarbon-12.
This balance can only be achieved by reducing the amount of GHGs we produce, and offsetting, or 'neutralising' the ones we cannot through the use of 'long-term carbon capture solutions'.
Net zero events are those which create no harmful emissions through the use of clever and innovative solutions to reduce and reuse waste materials, or use sustainably sourced energy.
Note - to reach net zero standard, you are required to remove or reduce emissions by a minimum of 90%.
What is the difference between carbon neutral and net zero?
The primary difference between net zero and carbon neutral is scope. Carbon neutral policies don't necessarily require the reduction of emissions, just that they're matched with carbon offsetting practices. Net zero is the promise to actively work towards reducing and removing harmful emissions in the first place.
However, it's worth knowing that achieving net zero has to be part of a long-term journey, of which carbon neutrality is an essential stage. Once you can consistently and successfully reach carbon neutral status, you can begin to work further towards full net zero events.
Tips for running carbon neutral events
Running a carbon neutral event can be hard, but it's well worth investing your time and energy into sustainable practices. Through this guide, you can learn about actionable and achievable measures you can do to promote event carbon footprint reduction in the UK - and abroad.
1. Energy
The first topic you should consider is energy. This is one of the most well-known ways to become carbon neutral, and it should be at the forefront of your mind when you're looking for an event venue.
Use renewable energy
Renewable energy is an important development for net zero and carbon neutral event practices.
Unlike fossil fuels, energy sources like solar and wind are sustainable, and don't give off harmful emissions during use. Therefore, choosing a venue that's powered with renewable energy can help you drastically reduce your event's carbon footprint.
At ACC Liverpool for example, we're a Carbon Neutral Event Campus, with a 100% renewable energy certification.
Be mindful of energy consumption
You should also be mindful of how much energy your event will consume. This will help you manage your expectations and offer valuable insights into where and when you can save energy.
Your venue should be able to help you measure and record your energy consumption. At ACC Liverpool, our in-house team can provide you with post-event reports to help you understand where your biggest consumption areas are and implement changes for future events. 
Typically, temperature control and lighting are two of the main energy consumers, alongside charging ports for electrical equipment. 
If you can, try to use natural lighting where possible to reduce your dependence on electrical lights. Alternatively, you can enquire whether your chosen venue uses energy efficient bulbs and LEDs to minimise energy wastage. 
You should also consider using temperature guidelines when it's safe to do so, as this can help you use heating or air conditioning units more efficiently and reduce their energy consumption.
2. Food
You may not think of it at first, but food and catering can have a large impact on running a carbon neutral event. These tips below are relatively simple solutions that can have a positive effect towards running a net zero carbon event.
Use local and seasonal produce
The first step to offsetting your carbon is to use local produce where possible, and design your menus to be seasonal.
For example, using root vegetables and gourds during the autumn, and berries in the spring and summer reduces the impact of importing produce from abroad. This also helps local farmers and producers use their whole crop.
Sourcing local ingredients also reduces the costs and effects of continental shipping, and provides a valuable boost to the local economy in your region.
Top tip - use 'wonky' fruits and vegetables. These have been typically deemed unsuitable for sale because of their shape - but they still taste great, and can help you reduce food waste.
Compost waste
Another way to work towards carbon reduction and net zero events is to sort and compost your food waste where you can. 
Plant waste like vegetable scraps, coffee grounds and tea leaves are fully compostable, which makes this an easy way to reduce your landfill contributions. Composting your waste also helps create a circular system, as the waste food helps grow new plants.
However, meat, fish and dairy waste shouldn't be composted because of the odour, along with oils and cooking fats. However, many councils will collect and recycle these for you, so it's worth checking with the local authority when you're planning your event and choosing a venue.
Donate leftovers
Where you can, you should try to donate any leftover food and ingredients to local charities and food banks. This reduces your overall waste, and can help people in urgent need of supplies.
You should always check to see if your events venue has any programmes in place to handle leftover food. At ACC Liverpool for example, we will arrange any donations within our network of local charities.
3. Logistics
The correct logistics are vital to organising a successful event, as these can make your life easier and ensure you have everything you need on the day. However, it's also important to consider any logistical changes or structures you can put in place to help improve your net zero efforts.
Create a recycling system
Implementing a recycling system is an obvious and simple addition to help you offset carbon before, during, and after your event.
During your planning stages, you should check that your venue has capacity for plenty of clearly-marked recycling bins across the venue. These should be easily accessible to everyone, and be placed along high-traffic areas to be visible throughout the day. 
You should also remind attendees to recycle any materials at the event, and highlight the measures in place to encourage their use.
Use recyclable, renewable or reusable materials
Conferences and events often generate a lot of material waste, so you should consider putting measures in place to reduce the environmental impact of these.
You should always try to use recyclable, renewable, or reusable materials wherever you can. For example, drinks cans are easier to recycle than plastic, and can be repeatedly recycled. They're also easier to ship in high quantities, reducing any shipping emissions.
You should also consider using recycled materials for any items you wish to provide, and/or offering reusable merchandise that attendees can take home and use again.
Note - where possible, consider going paperless to reduce unnecessary paper waste.
Liaise with local suppliers
As we mentioned above, sourcing local ingredients can have a positive impact on making your event carbon neutral.
Following along the same lines, liaising with local suppliers can help to keep shipping to a minimum. You could even work with other local companies to consolidate any big item deliveries to collectively offset the carbon emissions.
You should also work with the venue to use the supplies and equipment they already have on site. This will help to reduce shipping emissions, and offers the bonus of having a knowledgeable team on hand who can help you use equipment correctly and efficiently.
Hire local
As you've likely gathered from reading this, local is the name of the game when it comes to running a net zero carbon event.
That's why another way you can work towards carbon neutrality is to hire locally where possible. If you need extra event staff for example, using a local agency is more fuel and energy efficient than bringing in teams from outside the region.
Plus, this will help boost the local economy, and help your event have a meaningful, lasting legacy on the local area.
Operate a hybrid event model
Another logistical consideration that has become more popular in recent years is to offer a hybrid event model. 
Hybrid Events use a combination of in-person participation and online technology to deliver the event to attendees. Whilst they were largely born out of Covid restrictions, hybrid models are a fantastic way to reduce the environmental effect of your event.
Offering an online attendance model for your event cuts down on travel emissions for long-distance attendees, and creates opportunities for you to reduce the energy consumption of the event itself.
Plus, you can include members that otherwise wouldn't have been able to attend due to travel difficulties or personal responsibilities.
4. Travel
The last major theme we'll cover within this article is travel. Travel is one of the biggest causes of event emissions, so it's important to promote sustainable alternatives on your journey to running a net zero carbon event.
Encourage the use of public transport
Public transport is a great resource for reaching carbon neutrality and beyond because it can transport multiple people per journey. This removes cars from the road, which in turn reduces the carbon emissions caused by your attendees. 
When you're in the planning stages, make sure to choose a host venue with plenty of affordable (and frequent) public transport links. They should also be accessible where possible, including step-free access, and easy to find.
The ACC Liverpool event campus for example, is easily accessible by pedestrians, and is located close to Liverpool One bus and coach station. It's also within walking distance of Liverpool Lime Street station for easy connections across the UK.
You should also look for venues with plenty of EV chargers to encourage the use of electric cars (either personal or hired).
Offer incentives for sustainable travel
You should consider allowing space within your event budget to offer incentives for attendees who use sustainable travel.
This could be as simple as offering a free hot drink with the presentation of a bus ticket, all the way through to reimbursing or subsidising train fare. 
If travelling by car is unavoidable, you should encourage attendees to use electric vehicles to reduce gas emissions. You could also offer an incentive for any attendees who can carshare, as this will work to reduce the total number of cars needed for travel.
ACC Liverpool are proud to be a member of isla
At ACC Liverpool, we understand the importance of sustainability and environmentally responsible events practices. That's why we're proud to be the first large-scale conference venue in the UK to join isla.
Isla is an independent body that's driven to encourage event sustainability and promote achievable change within the industry. We're pleased to work with them on our environmental journey as we work towards achieving a net zero status in the future.
Planning your next event? Let ACC Liverpool help you
Learn more about our Social Value Impact Plan and Greener Meetings through our website, or Contact Us for personalised events planning and management assistance. For more information and the latest Liverpool news, check out our ACC Liverpool News and Events Hub…

Event Legacy: What Is It and How Can You Create It? | How to Make Your Event Accessible & Inclusive to All | Social Value Event Checklist

;