Greener Meetings
Greener Meetings
We're thinking about events differently
We know that events don't exist in isolation. Every plate of food, every stage light, delegate brochure and taxi taken has an impact on the world around us.
At ACC Liverpool our experienced team are ready to help you build sustainable elements into your event delivery, helping to offset any negative impact our events and operations may have on the local environment.
If you'd like to talk to our team about how we can help you on your sustainable event journey then please get in touch below. 
We are proud to be the first large venue to become members of isla, who we will be working with to share best practice and provide guidance and training to support the our journey towards Carbon Net Zero 2030.  
We are a carbon neutral certified event campus, and have also achieved the Green Meetings Silver Award.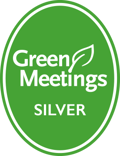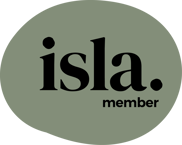 We have an ever-growing list of sustainable initiatives that you can incorporate into your event - no matter the size:
We facilitate paperless events and instead encourage you to use our numerous digital screens available screens throughout the campus to promote your sponsors and communicate key messages to your delegates.
We can organise a health and well-being aspect as part of your event. This could be a morning jog along the waterfront to get those endorphins pumping, or set up a Quiet Zone for any delegates that need a break from your busy programme.
Our venue is super accessible and easily reachable by public transport, and once your delegates are here there are lots of green options to get around - e-scooters, bikes or on-foot! Our team can provide communications and messaging for your delegates to encourage them to consider their mode of travel to the city. We also offer charging points in our car park for those delegates with electric vehicles. 
Our in-house team provide every event with a carbon measurement report, which will measure the footprint of your on-site activities. You can then use these learnings to implement positive changes at any future events. 
We have an extensive list of local suppliers that you can use to reduce your travel footprint and help support the local economy and infrastructure.
We will arrange the donation of any leftover food or equipment to our local charities.
In addition to this we:
Are a carbon neutral venue campus
Are 100% renewable energy certified 
Send ZERO waste to landfill 
Use no single-use plastics in our Convention Centre 
Harvest our rainwater to provide 40% of water for flushing across the campus