Running a Fringe Event at a Party Conference
Running a Fringe Event at a Party Conference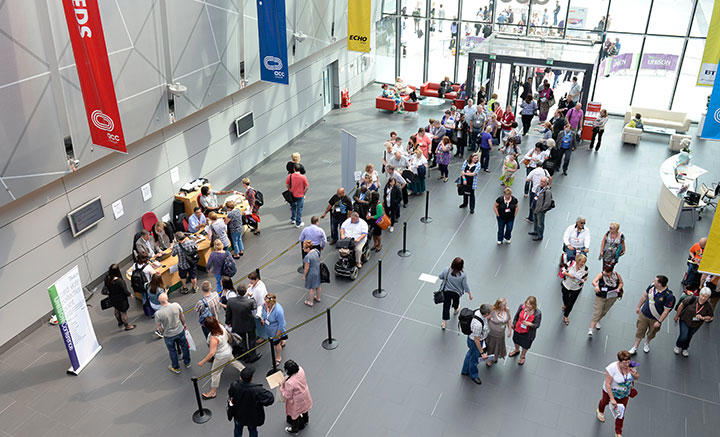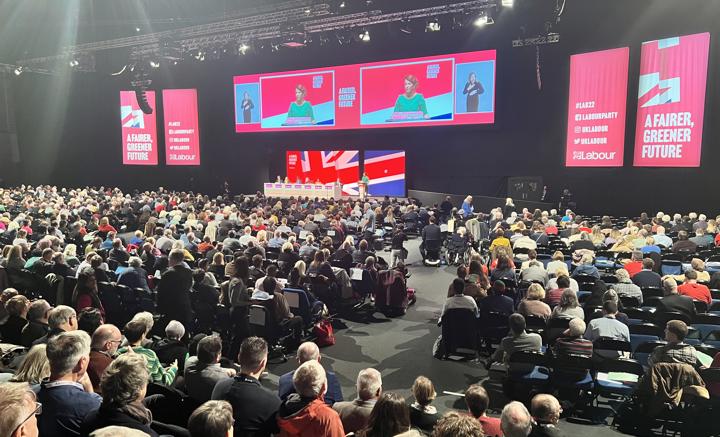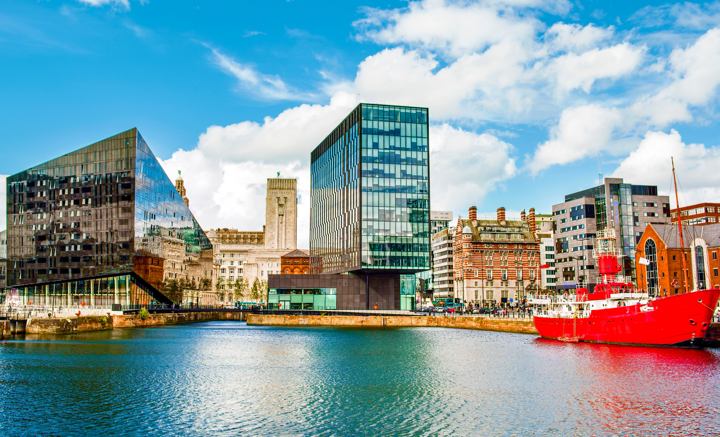 Running a fringe event at a party conference is an excellent way to connect with a wider audience and spread the message of your organisation.
In this article, we've gathered together some of the top tips for managing fringe events at party conferences. Keep reading to learn more about what to do before, during, and after the event to make the most of the experience.
Before a fringe event
There's a lot of work involved in running a successful fringe event at a party conference, and the majority of it needs to happen before the main conference even starts.
The more you can complete behind the scenes, the better your on-the-day experience will be, so here are some tips to make the most of your planning time.
Preparation is key
Start planning as early as possible. There are a lot of elements to consider when you're running an event at a party conference, and you need to leave enough time to have everything completed by the deadline.
For example, spaces at the Labour Party conference book up quickly, so you need to get your event listed and registered to ensure you're actually able to attend the event. 
Booking early also means you have a better chance of getting the venue you want to maximise visitors to your stand.
Other questions you should consider in the early preparation stages are:
What is your budget for the event?
What are you hoping to achieve?
Are you going to have speakers? If so, who are they and are they available?
What materials will you need, and when do you need them?
What accessibility accommodations do you need?
Planning your fringe event early helps you avoid disappointment and leaves time to arrange alternative solutions to any problems that may arise.
Allow for downtime
This can seem counterintuitive, but you should consider planning in break times - or at least leave enough time between events for a short period of downtime.
Party conferences are an incredible experience, but that doesn't mean you and the other attendees won't get tired. Leaving some time in your day for breaks will help everyone to be on top form for the rest of the event.
Having semi-regular breaks can also lead to natural meetings between people, helping you to network and make valuable connections more organically. 
If you're worried about losing time during these breaks, prepare some simple conversation starters beforehand. These will be especially valuable if you're nervous or tired, and are a great way to have a productive but restful few minutes.
Spread the word
One of the most important things to do before conference day is to spread the word that you're there. Party conferences have a lot of different talks on their schedule, so most people plan their time beforehand. 
This means it's unlikely attendees will stumble across your event, so you need to make sure they know where you are and what you're planning to discuss.
Therefore, marketing your fringe event should start before the conference to encourage people to make time to come to your talks. 
One way to spread the word is to register for an official listing in the brochure. This will be sent to delegates and is an easy way for you to put your event at the forefront of people's minds.
You should also make and follow a promotional strategy. Email, social media posts, and posting to your website will make more people aware that you're attending the party conference and inform them of the topics you're planning to cover.
During the fringe event
Finally, preparation time is over and it's the day of the conference. Now is the time to enjoy the fruits of your labour and have a great time at the event. 
Unfortunately, it's not that simple. It's really easy to get overwhelmed on the day, so we've put together a few helpful hints to make your party conference experience meaningful.
Keep records
You'll be speaking to a lot of people over the several days of a party conference, which can make it difficult to keep track of who you spoke with and what was discussed.
That's why we recommend keeping a record however you feel comfortable doing so.
For example, you may want to make notes after a conversation to remember the key points you discussed with that person. Or, if you can, offer out business cards and accept them to help you remember people after the event. 
Alternatively, you could try and connect via LinkedIn. This will give you more background information about the people you speak to, and you can't lose it like you could a notebook.
Keeping a record of who you spoke to will come in handy later down the line and help you stay engaged with the other attendees. Plus, if someone seems interested in your topic, it's worth making a note to follow up with them once the conference is over.
Network as much as possible
Outside of the educational aspect of a party conference, people go to network and make valuable social, political, and business connections.
This is something you'll need to prepare yourself for, especially when you're running a fringe event. You want to attract delegates to spend time at your talks, or visit your stand to learn more about you -  which means reaching out to the other attendees.
This can be difficult, and you'll need to put yourself out there to get conversations started. So, we've included a few tricks to make networking easier.
Prepare some conversation starters before the event to use where necessary.
Be an attentive listener to keep the conversation flowing.
Don't be afraid to ask questions in return. These are a great way to get people engaged with you, and help the conversation continue naturally.
Why not try bringing extra charging cables or ports to create low pressure ways to start up a conversation? This is a great memorable ice breaker if you're struggling to find new ways to engage with your audience.
Post on social media
Social media is an incredible tool, and when used correctly can help drive engagement with your organisation. However, a lot of the time it's used before or after the event.
Instead, you should try live posting as a way to bring people to your fringe event, and encourage more open online conversations with people around the world. 
For example, live tweeting from the Labour Party conference would allow you to get the rest of the membership involved, even if they aren't able to attend the event on the day. 
Tweeting about your event in real time also helps you gauge the current mood of your attendees and how best to connect with them. Alternatively, you could post on your Instagram story to share your location, and invite members to come to you for information.
After the party conference
Running a fringe event doesn't stop immediately once the party conference is over. There are still plenty of things you can do to create a lasting event impact for the people you spoke with.
Follow up with people
This is where the record-keeping that we mentioned above comes in handy, as you can use this to follow up with people once the conference is over. 
Reaching out to people after the conference offers you the opportunity to continue a previous conversation or encourage them to continue engaging with your content and values. 
This could be via a LinkedIn message or on social media sites like Instagram, Threads, Facebook, and X (formerly Twitter).
Tagging people in posts also boosts your engagement post-party conference and keeps the momentum of your fringe event from stalling completely.
Additionally, you should make sure to contact any speakers, team members, and other event staff to pass along your thanks and appreciation for their hard work during the event.
Share your thoughts and opinions
Feedback is always appreciated, so you should share your thoughts and opinions after the conference on your website or social channels. For example, you could write a series of blog pieces about the main events at the conference and how these impact your organisation.
You can also use this time to summarise what happened for people who were unable to attend. This helps them to feel included, and gives you more insight into how different audiences feel about your message.
Sharing your thoughts may encourage people to speak about their experience and how they felt about the event - which creates a longer-lasting impact for the conference.
Learn from the experience
The period of time immediately after a party conference can feel empty, as hopefully all your hard work paid off and you ran a successful fringe event for attendees.
But this is actually the best time to sit down and discuss what you learnt from the experience, and explore the value for your organisation.
For example, it's important to take a moment to celebrate the successful aspects of the process and note what worked well for your brand.
This is also the time to understand what you would change to make your fringe event even better - especially if you're planning on attending another party conference in the future.
Labour Party Conference 2023 to be held in Liverpool
ACC Liverpool are proud to announce that we've been chosen again as the venue for the Labour Party conference 2023, especially after the success of last year.

This year, the Labour Party conference will take place from Sunday 8th to Wednesday 11th October, with a wide range of seminars, speeches, and fringe events. 

Explore our website for more advice, including pages on delegate information, FAQs, accessibility information, and a bespoke portal for Labour Party conference delegate accommodation.

For more news, and the latest information about what's happening here in Liverpool, check out our ACC Liverpool News and Events Hub…

Event Legacy: What is it and How Can You Create it? | Labour Party Conference Announces Return Next Year | How to Make Your Event Accessible & Inclusive to All

;