Our Top Tips for Conference Media Relations
Our Top Tips for Conference Media Relations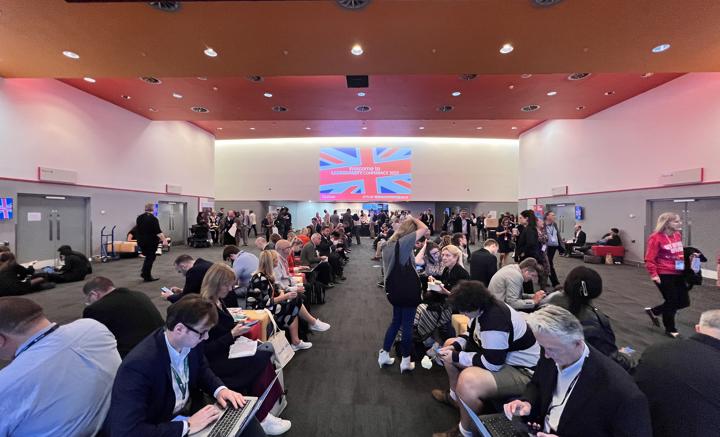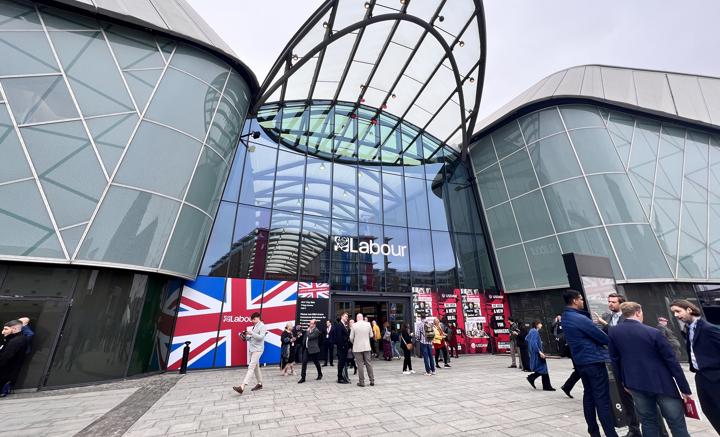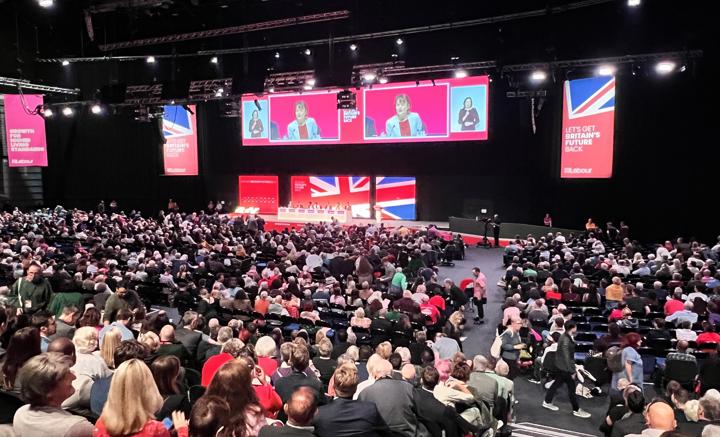 Including a media relations strategy into your party conference planning ensures your event has the best chance to make an impact on the general public. A strong media presence helps you spread key messages and reach out to members within your target audience.
At ACC Liverpool, we understand how important media relations can be for an event, which is why we've created a top tips guide for conference event communications.
Before the conference
A failure to plan is planning to fail - and this is especially true with large scale events, like party conferences. In this section, we'll discuss some of the essential steps you should take before an event to create a meaningful media relations strategy.
Prepare a media strategy timeline
The first step in media relations is committing to an event communication timeline. This is an overarching outreach plan that outlines when you should have each stage completed.
This includes working through:
When is the event or party conference?
Which media outlets do you want to reach out to, and what are their audiences?
What messages or key information do you wish to share?
How can your venue help with media relations?
What are your goals for media outreach?
By putting together a news release calendar, you can time your media outreach to make the best impact within the news sphere.
Plus, most journalists and media representatives have packed schedules, so it's important to make them aware of your event in advance. This gives them, and you, time to confirm attendance and make sure the appropriate measures are put in place.
Create key messages
The media is a fast-paced industry, and it can be difficult to get a story out in an oversaturated environment. 
This is why it's essential to understand the key points you want to be reported, and how these can be transmitted before the conference.
Take the Labour Party conference for example. Sharing key speakers and events with their membership through the media could encourage more people to attend, as well as include the general public in the discussion.
This helps create a wider discourse and highlights their chosen messages with as many people as possible.
Distribute media packs
Media packs are an essential part of any event communication strategy. By distributing a media kit, you can ensure you control some of the narrative and ensure the correct information about your event is being publicised.
A media pack is designed to give journalists everything they need to write amazing, and factually correct, articles about your event, so you should include important details, like:
Bios of the people involved, including headshots and contact details.
Specific descriptions of the events happening.
Branding guidelines, like colours, logos, and a brief mission statement.
Information that may be important to their readership. You could tailor these packs depending on who you're reaching out to, although this will be more work on your end.
By compiling the relevant information into one place, you're saving the media representative a lot of time and effort, which makes it more likely your event will make the news. 
This also helps you control branding and information, rather than someone searching on Google and potentially and accidentally misrepresenting your event.
Arrange private meeting rooms
Conferences are an amazing experience, with plenty of events, talks, and panels happening simultaneously.
However, this can be inconvenient from a media perspective, especially if you want to host smaller gatherings or private interviews. Therefore, one of the best tips when you're planning your media relations strategy before the conference is to arrange separate meeting rooms. 
This allows journalists to meet with individuals for a more in-depth interview - which they can then use to create bespoke articles for your event.
For example, at ACC Liverpool, our Connected Campus allows for certain areas to be reconfigured to create small meeting rooms within the larger space.
Research your venue
An essential part of organising conference media relations is researching your venue.  You need to ensure it's capable of hosting the media you invite, and able to meet the IT and production needs of your event.
Make sure you check the broadband and internet connections, as well as what production services are available to make your event communications clear for all delegates.
At ACC Liverpool for example, we have a wide range of Production Services to complement your media strategy, including:
Exhibition AV equipment, like laptops, LED screens and E-posters.
Video production services, like dedicated camera people to record the event, live video streaming, and edited films to use after the event.
You should also remember to liaise regularly with the venue's communication and production teams. They can help you understand the requirements of the day and how the venue can accommodate everyone. 
You may even wish to consider doing a 'dry run' before the day to ensure everything is functioning in the way you want it.
During the conference
Fortunately, the majority of the time-consuming work is over once the planning stage has ended. However, there is still plenty to do during your conference to ensure you make the most of your media strategy. 
Engage with the media
You've invited members of the media to your event, but that doesn't mean the job is done.
On the day, you should ensure you greet and engage with journalists and media representatives throughout the event, and thank them for attending.
This helps you build stronger relationships, which can be beneficial in the future. It also allows you to learn what they're looking for from the event and how you can help them. 
By understanding who they wish to speak to, you can recommend panels or events that are best for them to attend - making it more likely they'll write engaging and interesting content for their readers.
Run interviews
As we mentioned above, during the planning stages, you should ensure there are separate meeting rooms for more private interviews. This allows speakers and attendees to converse with journalists in a quieter environment.
Running private interviews allows reporters to get individual thoughts and opinions on the event, as well as direct quotes and more detailed information about the talks or panels being held during the event.
Private meeting rooms are also ideal for broadcasts, live podcasts and other less traditional reporting styles - like Instagram lives. This is a more dynamic approach to media relations which can help broaden the reach of your event.
Promote a hashtag
Alongside more interactive broadcasting methods and media outreach, promoting a hashtag during your party conference or event helps to engage different audiences and build a better media profile.
This is important for media relations because it allows you to create a social media presence for your event, especially as many news outlets have Instagram or X (previously Twitter) accounts. 
By using a hashtag, you can have an excellent real-time gauge of external engagement with your content. You can also extend the impact of the conference with members who may not have been able to attend, giving you a stronger media presence within the news stream.
After the conference
Media relations don't end once the event is over. Building a relationship with external media representatives takes time, and there are still plenty of opportunities to strengthen these ties once your event or party conference is over.
Follow up with media representatives
Following up with journalists and news representatives is essential to building strong media relations for the future. 
You should always take the time to thank people for their attendance and ask if there is anything else they need help with. You should also get feedback where possible, as this can assist you with future event communications.
Once the story or news report has gone live, you should also try to engage with the content where possible. This can help improve the reach of the story, and help you spread awareness of your key messages after the event.
It's also worth doing a general check-in with journalists after an event to see how they are, with no ulterior motives. If you want to build a strong relationship with the media, it's important to remember that they're people too.
No one likes to be contacted just because of their job - a more personal check-in is the polite thing to do, and you could make a meaningful connection.
Labour Party Conference returned to Liverpool in October 2023
At ACC Liverpool, we've had the honour of hosting the Labour Party Conference again this October. It has been our pleasure to welcome delegates to our wonderful city venue for another informative and exciting experience.
Visit our website for more information about Our Venue Spaces and Accessibility Options, including A Virtual Tour of the site to become familiar with our venue.
Contact the ACC Liverpool team before your next conference
For more advice, resources, and the latest news and information about right here in Liverpool, check out our ACC Liverpool News and Events Hub…
How to Host a Hybrid Conference or Event | How to Promote an Event or Conference to Your Association's or Institute's Membership | Where is the Best Place to Host an Industry-Specific Event or Conference?