Instead I Wrote A Blog
Instead I Wrote A Blog
That's A Eurovision Wrap!
Our PR and comms manager Nicky Hunter reflects on a whirlwind seven months preparing for Eurovision 2023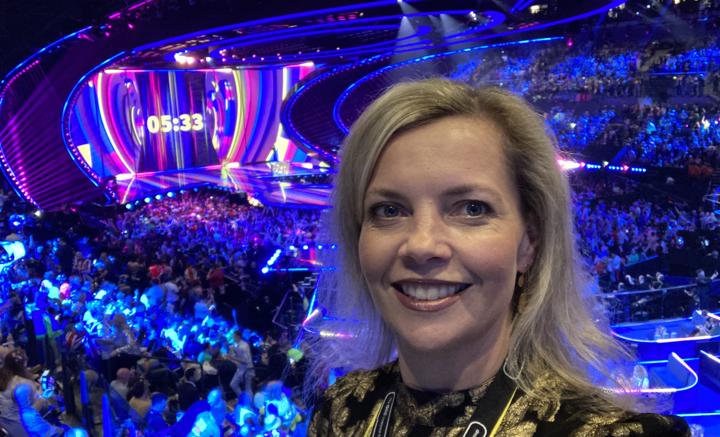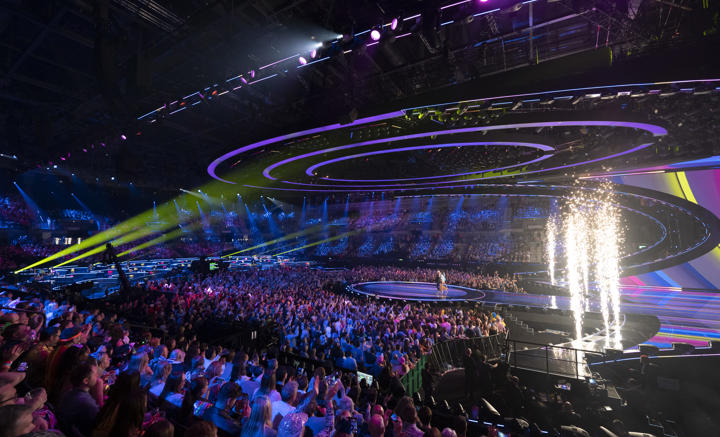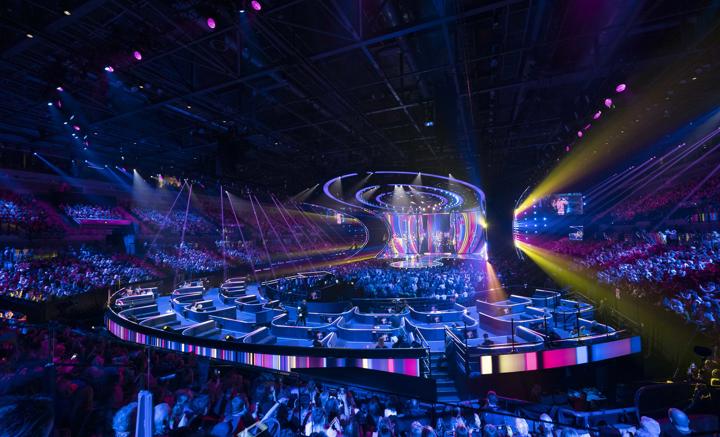 As the third Eurovision wrap party (yes the excitement didn't just end at midnight on Saturday) comes to a close, it's time to finally jump off the Eurovision roller coaster and reflect on a fantastic seven months.
And what a whirlwind it's been!  From the moment it was rumoured we were going to bid to host – well why wouldn't we, we really wanted to show our support for Ukraine and we're a city that knows how to put on major events – to when transmission went live it's been non-stop activity.
In my 23-year career – as a journalist and then as a PR and comms professional including 11-and-a-half years at The ACC Liverpool Group – I've never seen anything on this scale.  As soon as we submitted the bid, it was time to start writing comms plans for all eventualities – if we are shortlisted, if we're not shortlisted; if we make it to the shorter shortlist, if we don't – I've never written so many plans.  And then there were two cities in the running and what was a feeling of 'let's go for this' started to become reality. 
I can only describe the seven months that followed as like preparing for a wedding – a very large one with every relative and friend invited and with even more glitter and glamour.  The myriad of teams and stakeholders involved became the family members – and I've spent more time with these fantastic people than my own family in recent months!  Teamwork in our organisation and across the city; the BBC; the EBU and the DCMS has been integral to the success of the event all the way – as comms people we know how hard it is to keep track of who needs to know what, who should be communicating with who but thankfully this was the slickest it's ever been, no mean feat on an event of this scale.
As always with roles like mine, we're always the bridesmaid never the bride – always behind the camera briefing our senior management on those key messages we want to convey and how to deliver them.  Thankfully I'm fortunate to work with a fantastic venue team who are always happy to step in front of the camera and talk about this incredible event, even if it was for BBC Breakfast at the crack of dawn ahead of a 17-hour shift.
The spotlight shone on us and every headline became 'the Eurovision arena' with a lot of media scrutiny on us which required careful managing.
Behind the scenes there was lots of planning to consider around potential scenarios and crisis comms – no one wants to think 'what if' but it's our job to think about every eventuality and have the documents and processes ready – numerous protocols and holding statements – just in case.  Thankfully none of it was needed…
And then, just because it wasn't busy enough, the King and Queen decided to pop into see us and unveil the spectacular stage.  Having led a royal visit before when the then Queen and Duke of Edinburgh opened our exhibition centre, I knew what was required from a comms point of view.  It also meant I finally got a glimpse behind the scenes as we escorted the royal press rota around.  It was a secret club I was briefly allowed into when I saw creative teams preparing giant hands (which later became part of the set for the wonderful Ukraine opening piece) and the Toyota MR2 in hall two of the convention centre which became where the Australian group Voyager rocked out on stage.
No quickly had the royal visit come and gone, it really was show time as we headed into show week.  Our events and operations team did an incredible job supporting the BBC to transform our whole campus, utilising every inch of our three venues.  The One Show took over the Lounge in our exhibition centre; the foyer of the convention centre became hair and make-up for artists; our meeting rooms became TV studios; the world's media descended on hall C in the exhibition centre.  Our amazing cleaning team are still sweeping up the glitter and sequins across the campus. 
With thousands of global journalists on-site, the media coverage and content has been phenomenal.  Churning out press releases and features have been a joy to write; gathering colourful content; coordinating filming requests and photography; arranging numerous media interviews – every aspect has been exciting – who doesn't want to write or talk about Eurovision?  Another highlight was hosting our conference and events trade press at a semi-final rehearsal – a world away from the conferences we usually attend and write about but a fantastic way to see how the entire campus was transformed.  I was also able to take this opportunity to show off the amazing events taking place elsewhere, showcasing how the entire city came together to show the world how Liverpool can party but also support those in need – as let's not forget we were all doing this to support Ukraine.  St George's Hall has never looked so spectacular as colourful Liver Bird drones flew proudly above its pillars while Frankie Goes to Hollywood belted out a hit for the first time in 26 years (a personal highlight); 11,000 people sang along to Gustaph's Because of You (my personal favourite) on the giant screen at the Eurovision Village and hundreds of thousands of global visitors enjoyed so many cultural activities including 24 art incredible art commissions as part of Eurofestival.
The atmosphere around the arena on the day of the grand final was electric.  Thousands of fans gathered around the venue even before the doors opened to sing, dance, show off their costumes to each other, chat to people from all over the world.  Another personal highlight was watching one of our security guards lead a rendition of Happy Birthday to a colleague and thousands of fans patiently waiting for the doors to open joining in.  This led to Sweet Caroline to the Mexican wave – the minutes melting away as people prepared to head into the event they'd been waiting for.
I was lucky enough to be able to pop into the arena as the countdown began to show time and had a lovely moment with the creative director of the event who was also tucked away in the wings.  He seemed surprisingly calm - perhaps not on the inside - and was ensuring it all started smoothly before heading back behind the scenes to make sure operationally everything was going according to plan.  We both stood in silence soaking up the atmosphere and watching the joy on people's faces – joy that remained throughout the show and afterwards as people spilled into town to carry on the party.  Afterwards at the after-show party he gave me a massive hug and declared "we did it", the relief and happiness spilling into the room as hundreds of staff slowly started to breathe and let their hair down.
It felt like life had gone full circle – at times I was back in my previous life as a showbiz columnist but now appreciating much more how much effort goes on operationally and across all teams involved to put on a monumental event of this size.
It has been an interesting week now that the excitement is over, it takes a week to de-rig the production – another indication of the scale of this event.  It's definitely the post-wedding feeling – everyone is ecstatic with how successful the event was, everyone is celebrating, patting each other on the backs – exhausted, very happy and relieved.  The family members have returned home and moved back out of our campus while life slowly gets back to normal.  We all have a shared experience, the likes of which we will probably never experience again.  It was an absolute privilege and honour to be part of the ride.